Welcome to Eastlake Lacrosse
Home of the 2018 & 2019 WHSBLA 4A State Champions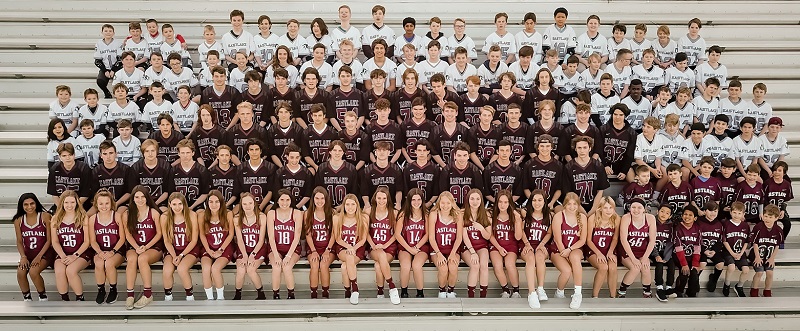 Updates on the 2020/2021 Season
Eastlake Lacrosse is following King County Safe Start guidance for return to play. Lacrosse is designated as a Moderate risk sport and we may return to play when King County enters Phase 3 or if King County is in Phase 2 and has reached Moderate Level County Covid Activity (see WA State COVID19 Phase 2 and 3 Sporting Activities Guidance for details). Once we hit one of these markers we will evaluate if it is safe to start practices.
We are planning and preparing for a Fall season which will include practices and inter-squad scrimmages. We will participate in the Space Needle Shootout but only for the High School teams.
New to Eastlake or interested in starting lacrosse? You're in the right place. The primary lacrosse season is Spring. Registration opens in late October. Practices start at the end of January and the season lasts until the middle of May. New players of any age are welcome to join. Visit our FAQ for lots more info and we're always happy to answer any questions. Contact us at info@eastlakelacrosse.org.
Meet the Gang
Meet our coaches and board members and find out how to contact them on the Coaches page and the Board of Directors page.

Hunter Scholarship Fund
In memory of Tom Hunter, father of 4 Eastlake High School Alums, Eastlake Lacrosse is honored to sponsor the Hunter Family Scholarship Fund. Find out more on the Hunter Family Scholarship Fund page.
Congratulations to Adam Page, recipient of the 2020 Hunter Family Scholarship!
Support Eastlake
Interested in supporting Eastlake Lacrosse? Consider sponsoring us by visiting our Sponsors page or hit the Donate button below.